Universal pedestal for tiles and joists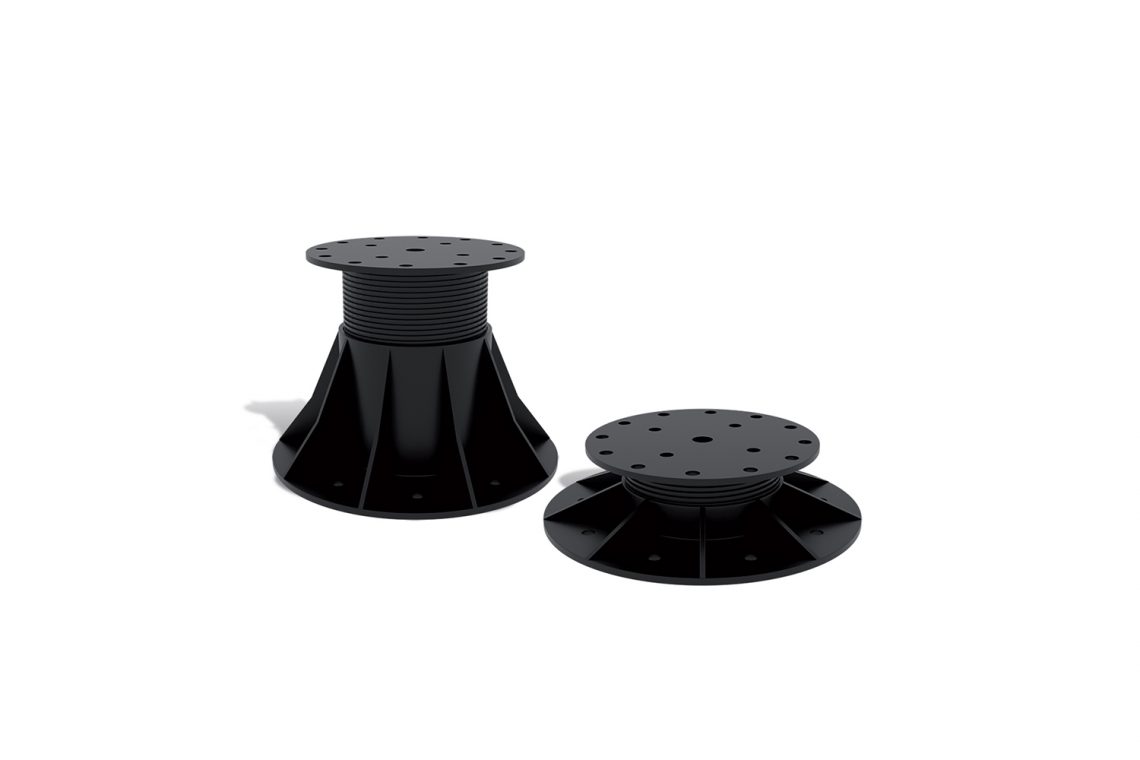 Features
35 to 480 mm adjustable base for fast and efficient installation
Precise height adjustment by means of the reversing system
Strong supports up to 1.2 ton in high position. Ideal for terraces in commercial and Heavy Duty use
Retains its strength and stability even under intense and frequent stress
Allows air circulation under the deck, as well as the passage of cables and ducts.
Compatible for tiles, joists, and STRUCTURAL concept
Various assembly heights
NIVO® HD pedestals are suitable for wooden decks and concrete patios with multiple assembly heights.
NIVO® HD series comes in 4 adjustable pedestals of different heights. Height can be increased by adding extension couplers.
NIVO® HD offers you a modular system: universal, innovative, versatile easy to use! 

NIVO® HD pedestals must be laid on stabilised ground (waterproofing, concrete, sand, etc.).  To avoid growth of vegetation under the deck we strongly recommended laying a geotextile membrane.
The different components
of the HD range
Pedestal height 75-110 mm

Pedestal height 110-180 mm

Pedestal extension 65-110 mm
By continuing to browse this site, you accept the use of cookies to provide you with services and offers tailored to your interests.
Accept
To know more about it
La version de votre navigateur est trop ancienne
Vous ne pourrez pas afficher de manière optimale le contenu de ce site. Télécharger