Strong, safe and long-lasting foundation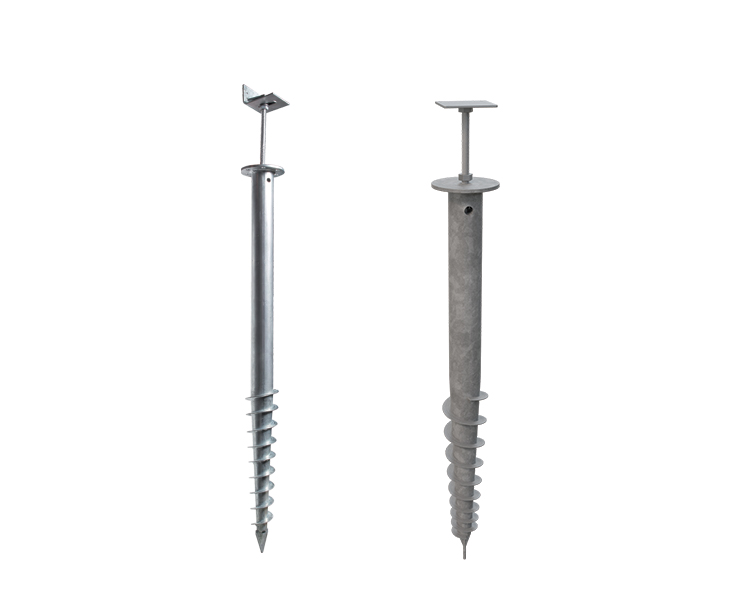 Features
Hot galvanized steel according to NF EN ISO 1461:2009 standard
Easy to install: No holes to dig, no concrete to pour, no earth to evacuate
Low cost : Less expensive than a concrete foundations
Strong : up to 450 kg of load compression
Removable L-shaped support included, compatible with most joists in the market
Flat bracket (sold separately) for fixing vertical posts
Easy to remove and reusable
Every deck deserves a stable foundation!
Cobra® ground screw creates strong, safe, long-lasting foundations for any decking construction in any landscape.  Compliant with building codes, it is easy and affordable to install, and ready to build on in few hours instead of days or weeks. A great alternative to concrete and deep foundations, Cobra® ground screws go where other construction solutions cannot, and are perfect for complex projects. 
All of our screws come with a "L" shaped bracket, adjustable in width  to accommodate most of joists available in the market.  Optional flat plates are available for attaching vertical posts.
Steps to install Cobra® ground screw

By continuing to browse this site, you accept the use of cookies to provide you with services and offers tailored to your interests.
Accept
To know more about it
La version de votre navigateur est trop ancienne
Vous ne pourrez pas afficher de manière optimale le contenu de ce site. Télécharger