Stainless steel decking screws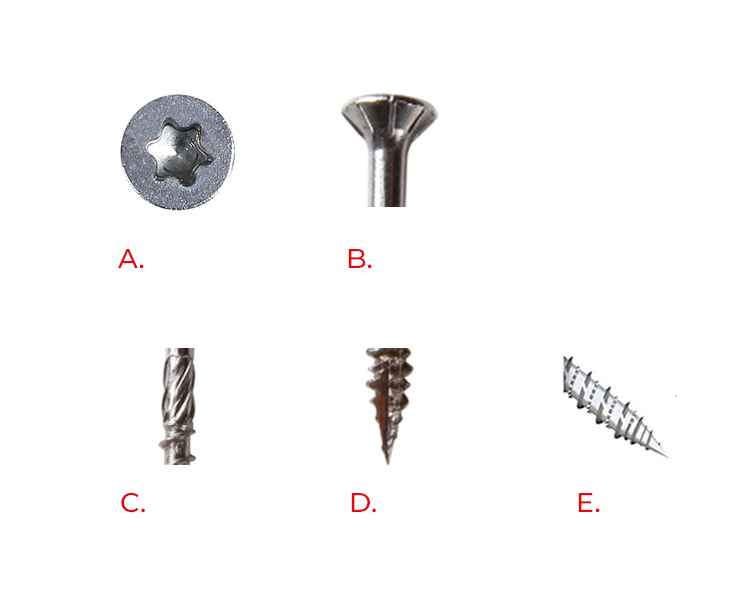 Features
A.: Deep Torx recess to prevent bit rejection and slippage
B.: Notches under the head to lock in at required depth.
C.: Spiral top to facilitate the penetration of the screw in the wood
D.: Sharp point to reduce wood splitting
E.: Razor-sharp thread for better penetration into wood
AISI304 stainless steel screws
A self-drilling stainless steel screw for easy installation
The COBRA® self-drilling stainless steel screw has been developed to make it easier to attach deck boards to wooden joists.  The screw head has a deep Torx recess to prevent losing the screw head and slippage.
Made of AISI304 stainless steel (A2), Cobra screws fix and holds your decking efficiently and durably. 
Cobra screws could be used to fix all types of wooden deck boards. For very high density wood species, predrilling is recommended. 
By continuing to browse this site, you accept the use of cookies to provide you with services and offers tailored to your interests.
Accept
To know more about it
La version de votre navigateur est trop ancienne
Vous ne pourrez pas afficher de manière optimale le contenu de ce site. Télécharger